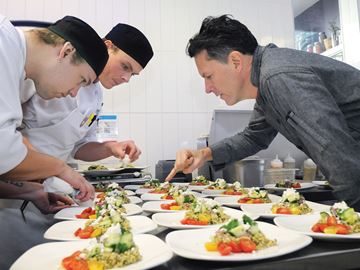 Healthy Snacks For Kids
Of course, every parent only want the best for their child and thus, hoping for their good health. And among the ways we can do this is by watching their diet and because we as parents are responsible for the foods that they're eating, being able to incorporate healthy snacks for kids will go a long way to help them be active and healthy individuals. Believe it or not, there are healthy snacks that children really love to eat and you may be surprised on how simple it is to integrate them into your diet.
As you read this article, you will be able to discover the various types of snacks for kids that can be given to them which will provide nutrients and minerals that their young body needs.
Number 1. Fruits – even though these foods are high in sugar, it doesn't actually the type of sugar that can cause bad things on their health. There are children who like some kinds of fruits than the others but it is important to include varieties of fruits in their diet for them to become well rounded. You may perhaps want to experiment on some days which they can choose different fruits.
One good healthy snack ideas is by cutting it into shapes. And together with that, make it a point that you lean towards low end of glycemic index as these are all healthy snacks that children must eat and they will naturally keep sugar levels low.
Number 2. Whole grains – this is something that children have to eat on a regular basis unfortunately, few of them are receiving proper grains in their diet. These can be such things similar to whole wheat crackers, muffins and even popcorn. Just be sure that whole wheat or whole grains are first thing that is listed in nutritional statistics.
Number 3. Legumes and nuts – actually you can turn these foods into kids snacks to which they'll love for sure. More likely, your child is going to have some sort of nut that they love eating but make sure that you experiment in this area as well. You may perhaps try to integrate it in trail mix to be able to make the snack a lot more interesting.
Legumes are also healthy snacks to be given for children but the thing is, children are picky eaters making it difficult to give to them. If this is prepared right on the other hand, this can be a healthy snack for them which they'll truly enjoy. You won't have a hard time finding healthy recipes as there are many of them online.