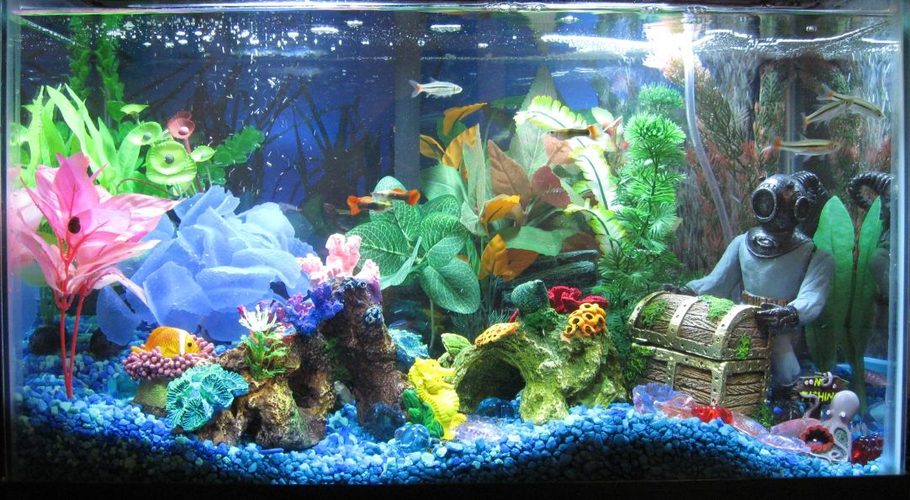 SeaQuest Interactive Aquarium: Fish care and Maintenance Tips
Visiting SeaQuest Interactive Aquarium might have inspired you to have your own aquarium at home. If you also want your own fish tank, are you sure you are ready to accept the challenge of taking care or maintaining your own aquarium? When taking care of your aquarium the most important factor is maintaining tank stability, making sure that everything is running properly and the fish are healthy. Water change is an important part of aquarium maintenance to help eliminate uneaten food and residues settling on the substrate. You also need to check the tank and replacement water's parameters. Aquarium filtration is essential in aquarium maintenance, wherein filter inserts (floss, activated carbon, Algone) should be changed every month. Aquarium filters should be cleaned at least once a month and avoid touching the bio-wheels.
The recommended aquarium maintenance daily routine requires watching your fish during feeding, and any behavioral changes is a good sign of a potential problem. Have a weekly routine to count your fish because ammonia and nitrate levels can increase rapidly in case of fish death that can affect other fish. Every other week, you need to test the aquarium water for pH, nitrite and nitrate levels, and carbonate hardness; change 10% to 15% of the water; vacuum the gravel; clean aquarium walls; and rinse filter inserts. Every month, you must check connections, skimmers, tubing, airstones, and other operations, and replace the cartridges, filter inserts, activated carbon, and Algone. It is also essential to inspect your aquarium supplies like bottles and boxes for expiration date.
Providing the correct diet and avoiding overfeeding are essential for fish growth and health. Dietary deficiencies usually result to fish sickness and death as well as deteriorating aquarium water quality. Fish may come as herbivores (eating plants), carnivores (eating meat), omnivores (eating both plants and meat). Fish feeding habits must also be observed and the three fish feeding groups include bottom feeders, mid-water feeders, and surface feeders. For accommodating fish dietary requirements, feeding habits, and preferences, there are different types of fish food available in the market today, including floating or sinking pellets, dried food, flakes, frozen food, and live food for different fish species. Commercially available fish food usually have carbohydrates, proteins, fats, fiber, vitamins, and minerals. Use less protein rich food for adult fish as protein is excreted as ammonia, while fry are fast moving fish so they need high levels of protein in their diet. For growing fish, carbohydrates must be avoided to allow more protein in the diet, while adult fish need more carbs than protein.
Understanding Aquariums
SeaQuest Interactive Aquarium is an ultimate aquatic destination in Fort Worth area, and get to see and experience fish adventures by viewing real thousands of fish species. it is high time to experience the fun ocean world in SeaQuest Interactive Aquarium Fort Worth area.5 Key Takeaways on the Road to Dominating Fish